Lake Jasna is an extraordinary beautiful small alpine lake. The statue of Goldhorn (Slovene: Zlatorog) stands proudly at the entrance, don't forget to take a photo or two! The views around the lake are very scenic. There's an area to feed the ducks, a 3 level diving platform and central platform to swim to. The area around the lake offers wonderful trails, but you can also enjoy fishing since it is a well-known fishing district. Really a great place to spend a bit of time and enjoy incredible views.
Lake Jasna is a stunning alpine lake.


Image by MihaV / CC BY 2.0
View across Lake Jasna to the Julian Alps with Razor (left) and Prisojnik (right).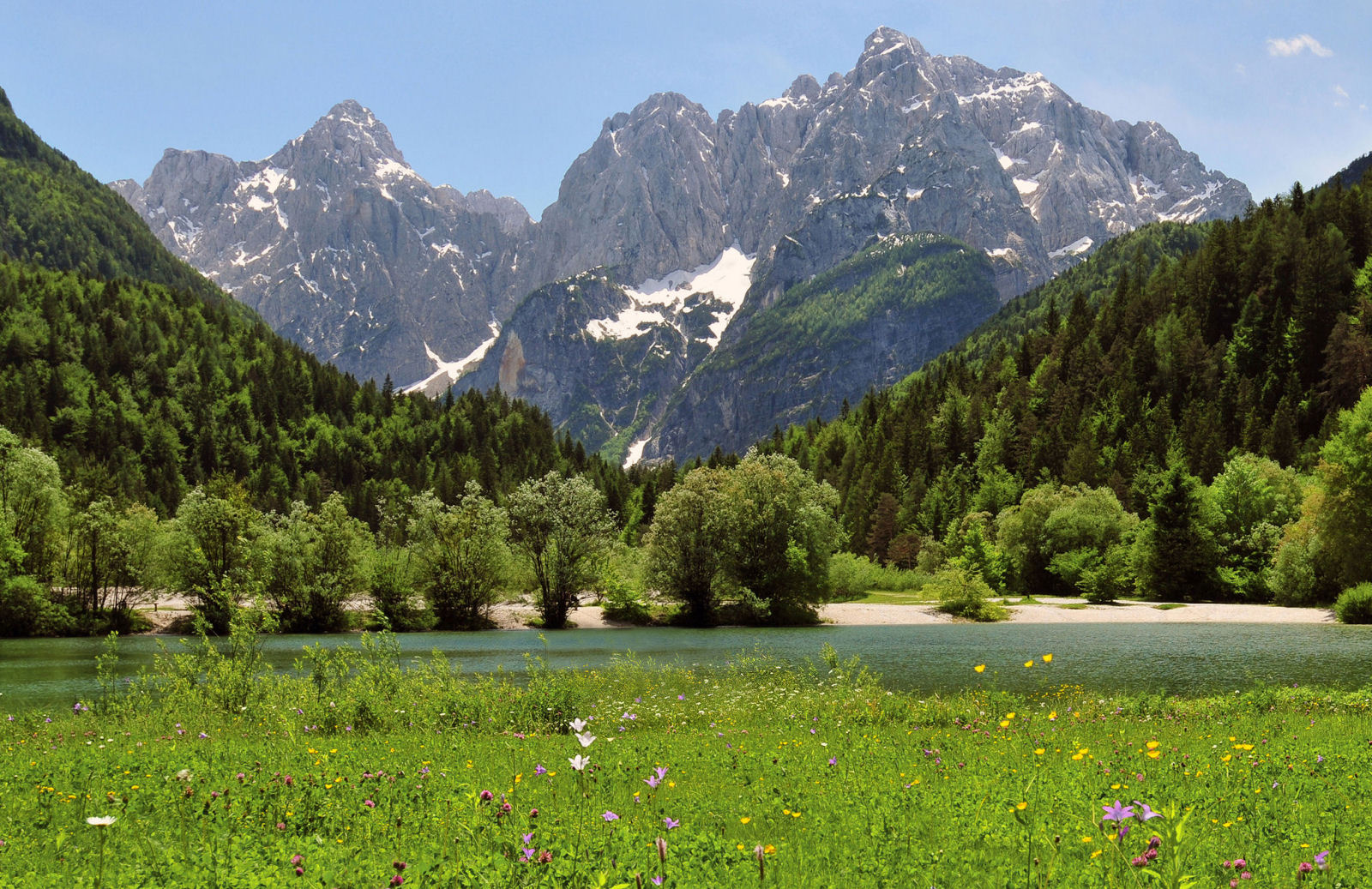 Image by Michael Gäbler / CC BY 3.0

Image by Michael R Perry / CC BY 2.0
Location:
Lake Jasna address: Vrsiska cesta 50, 4280 Kranjska Gora, Slovenia
Lake Jasna Latitude and Longitude Coordinates: 46.47433, 13.78548
Lake Jasna GPS coordinates: 46° 28′ 27.6060" N 13° 47′ 7.7568" E
Traditional region: Upper Carniola (Slovene: Gorenjska)
Municipality: Kranjska Gora
Directions from Apartments Fine Stay Gorenjska to Lake Jasna (drive 32 km, 30 minutes)

Directions from Apartments Fine Stay Bled to Lake Jasna (drive 41 km, 35 minutes)