The Minimundus miniature park is a unique collection of miniature buildings from all over the world. The approximately 150 models of famous structures, trains and ships will take you on a trip around the world in miniature format. The detail on each piece is astounding and the sculptured grounds added to the effect. The most beautiful miniatures are St. Peter's Basilica (basilica in Vatican City), Taj Mahal (mausoleum in Agra, India), St. Stephen's Cathedral (cathedral in Vienna, Austria) and Sydney Opera House (building in Sydney, Australia). But rest of the monuments are equally awesome. The park/garden around these miniature buildings is also very beautiful. It's interesting for all ages and is great fun for the children. It's a pleasant way to exercise your legs for a bit and grab some fun photos.
To visit the Minimundus miniature park from the Bled area, you can go through the Karawanken Tunnel (75 km, 50 minutes) or over the Loibl Pass (67 km, 1 hour).
The Minimundus Miniature Park is one of the main tourist attractions in this part of Austria.

Vatican's St. Peter's basilica


Image by Gsst
Sydney Opera House


Image by Schubbay / CC BY-SA 2.5
Taj Mahal Mausoleum


Image by Nasenbärli
Washington's White House and Schwangau's Neuschwanstein castle


Image by Reywas92 / CC BY-SA 3.0
Atomium and Radioteleskop Effelsberg

Indonesia's Borobudur temple


Image by Schubbay / CC BY-SA 2.5
Brussels Town Hall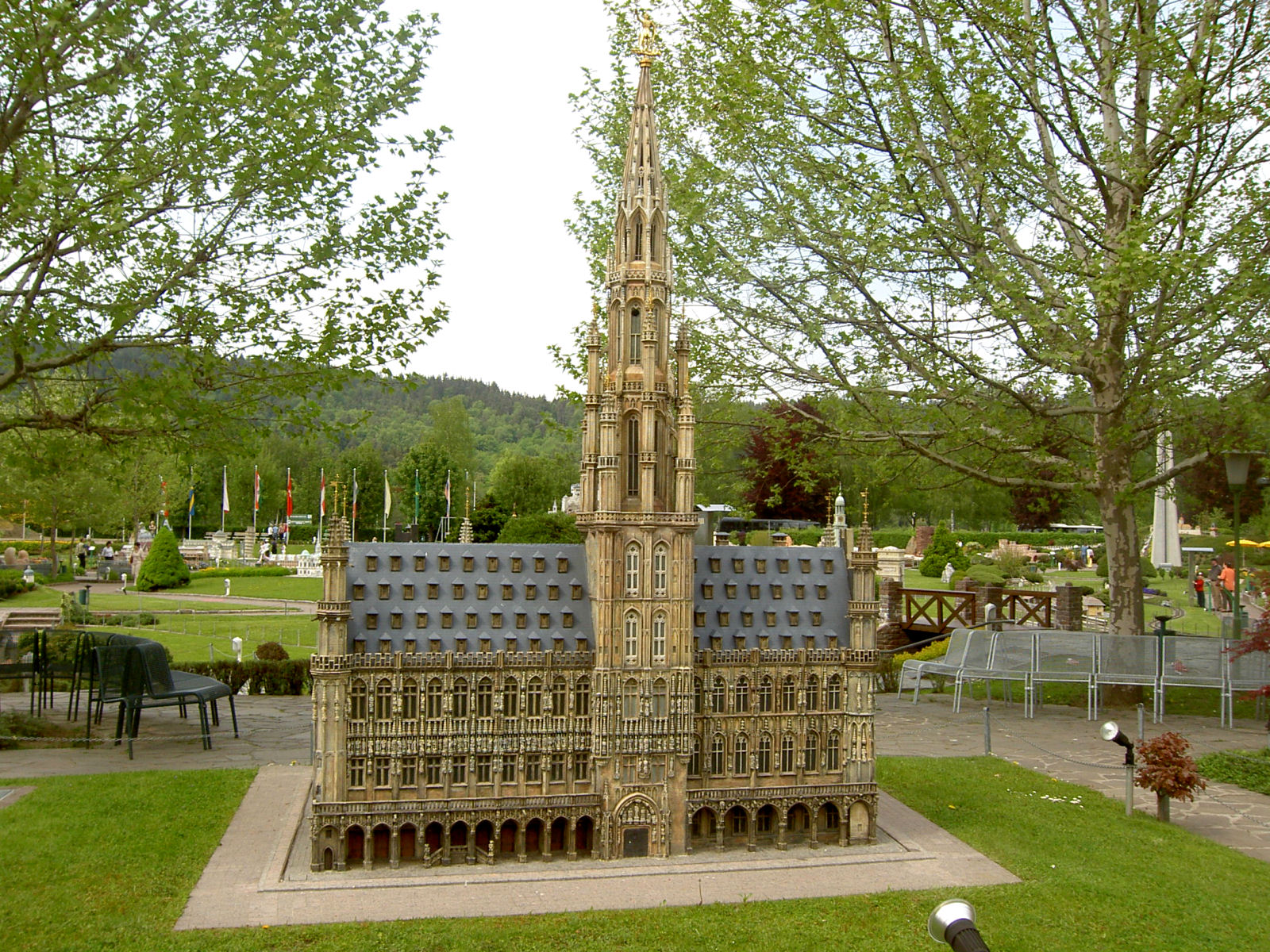 Image by Gsst
Burg Wiener Neustadt

Cathedral of Brasilia

Château de Chenonceau


Image by Schubbay / CC BY-SA 2.5
Container ship Ragna


Image by Gsst
Budapest's Fisherman's Bastion


Image by Gsst
Ravensburg's Frauentor, Bauhütte and green tower


Image by by Daniel H. / CC BY 2.0
Chile's La Moneda Palace


Image by Gsst
Maria Ellend train station


Image by Gsst
OMV Raffinerie


Image by Gsst
Kiev's Saint Sophia's Cathedral


Image by Schubbay / CC BY-SA 2.5
Venice's Saint Mark's Campanile bell tower of Saint Mark's Basilica


Image by Gsst
Sao Gabriel ship and Belem Tower


Image by Gsst
Steel truss bridge over the Mur


Image by Gsst
Istanbul's Süleymaniye Mosque


Image by Schubbay / CC BY-SA 2.5
Dresden's Zwinger palace


Image by Daniel H. / CC BY 2.0
Some other photos taken at the Minimundus miniature park in Klagenfurt, Austria


Image by Alessio Milan / CC BY-SA 2.0

Image by KLMircea / CC BY-SA 2.0

Image by KLMircea / CC BY-SA 2.0

Image by KLMircea / CC BY-SA 2.0

Image by KLMircea / CC BY-SA 2.0

Image by KLMircea / CC BY-SA 2.0

Image by KLMircea / CC BY-SA 2.0

Image by KLMircea / CC BY-SA 2.0
Location:
Minimundus Address: Villacher Str. 241, 9020 Klagenfurt am Wörthersee, Austria
Minimundus Latitude and Longitude Coordinates: 46.620547, 14.263827
Minimundus GPS coordinates: 46° 37′ 13.9800" N 14° 15′ 49.7808" E
Directions from Apartments Fine Stay Gorenjska to Minimundus (drive 70 km, 46 minutes)

Directions from Apartments Fine Stay Bled to Minimundus (drive 76 km, 52 minutes)