Ice skating is such a fun activity, not to mention it's great exercise! Our area offers ice skating possibilities both outdoor and inndor.
When it's cold enough and when Lake Bled or the Zavrsnica reservoir have frozen over in winter and the sun is shining through, it is difficult to imagine a more magnificent sight than to see adults and children gliding over the ice. The number of days that the lake and the reservoir are frozen is obviously dependant on the weather and some years will see several weeks of ice, while others will see hardly any! The locals know when and where it is safe to skate and where it's not! Ask if in any doubt!
Frozen Lake Bled


(photo: 24ur.com)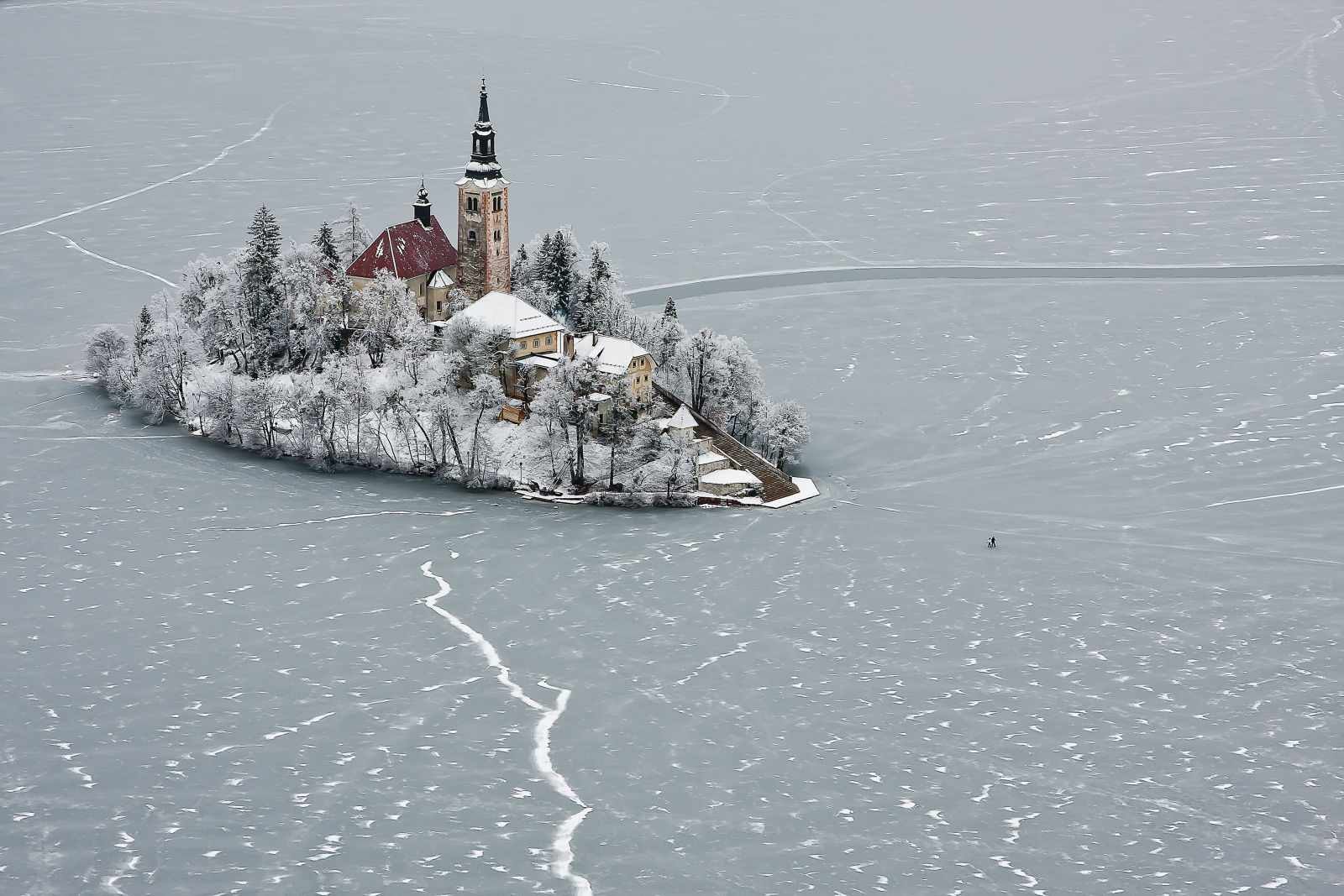 (photo: bled-zaka.com)

(photo: bled.si)
Frozen Zavrsnica reservoir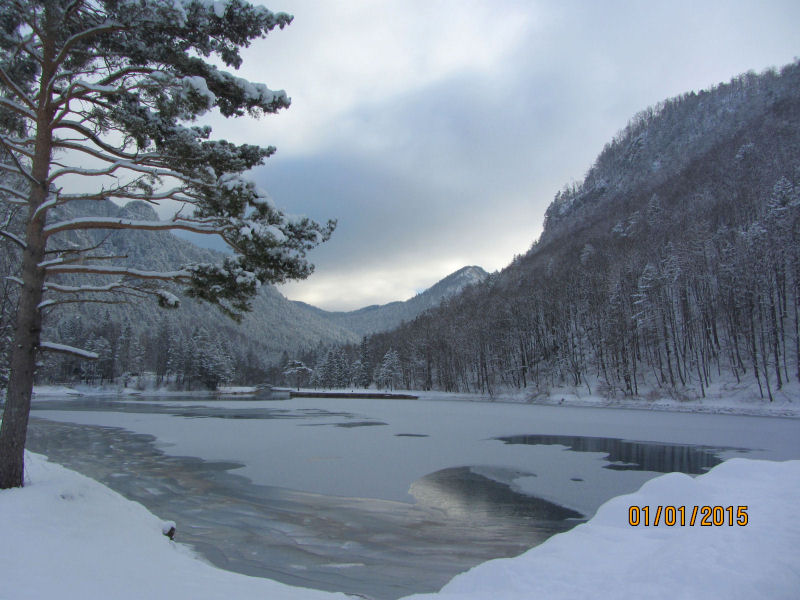 There are quite a few outdoor ice rinks that are made every winter in the Bled area.

For those skaters who can't hang around for the weather to turn, there are also two ice skating rinks around, one in the Bled Sports hall (about 10 minutes drive from the apartment) and the other one in the Podmezakla hall in Jesenice (about 8 minutes drive from the apartment). Both are open from August to April every year.
Sports hall Bled
Address: Ljubljanska cesta 5, 4260 Bled, Slovenia
Latitude and Longitude Coordinates: 46.368334, 14.111119
GPS coordinates: 46° 22′ 6.0024" N 14° 6′ 40.0284" E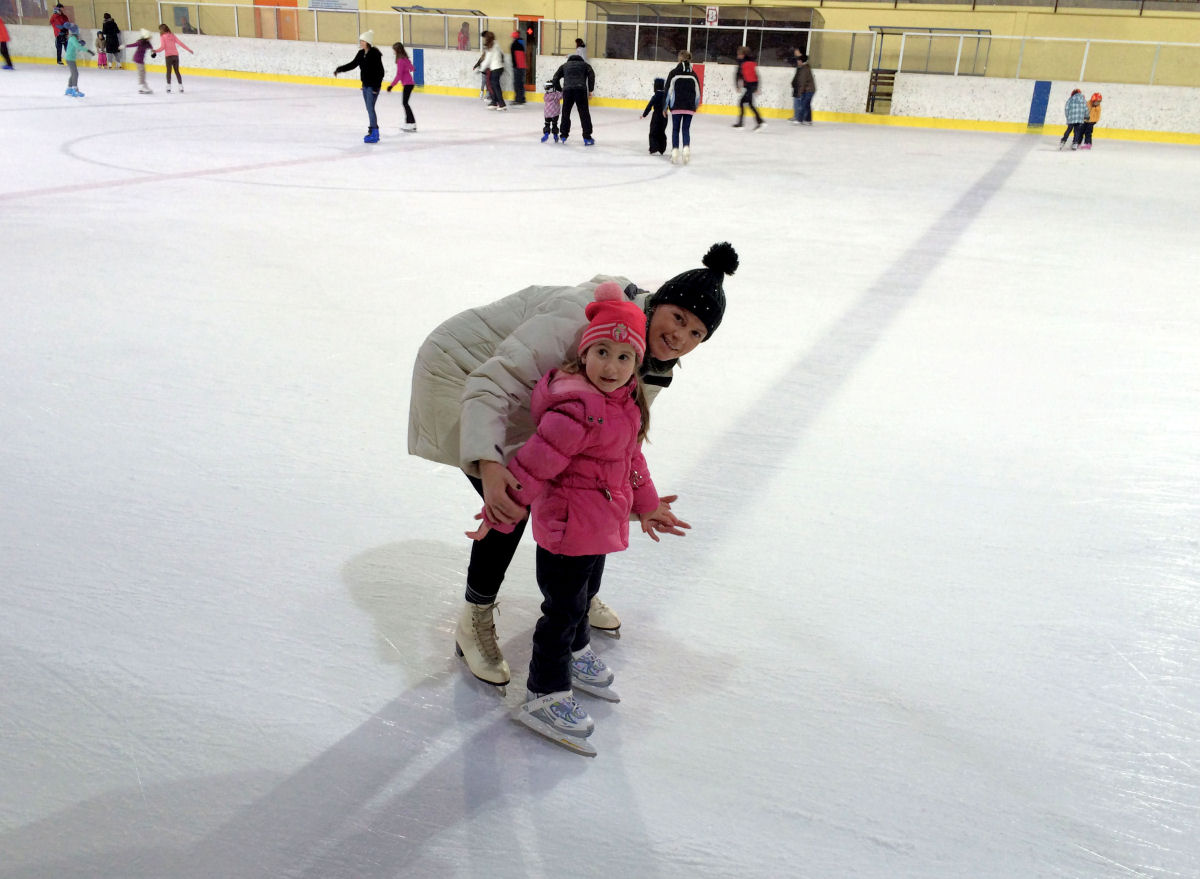 Podmezakla hall Jesenice
Address: Ledarska ulica 4, 4270 Jesenice, Slovenia
Latitude and Longitude Coordinates: 46.433141, 14.049494
GPS coordinates: 46° 25′ 59.3076" N 14° 2′ 58.1784" E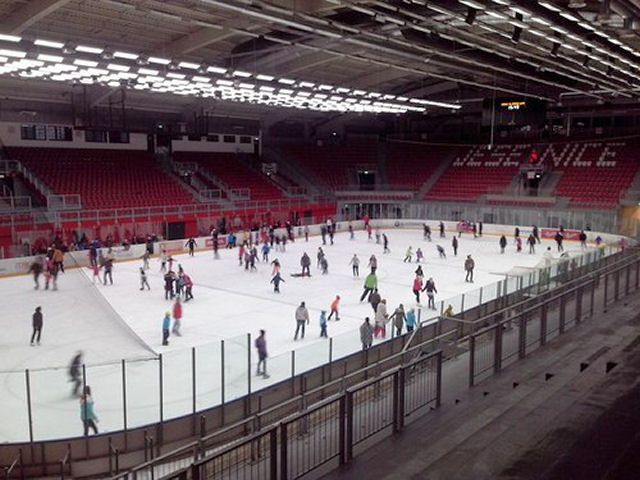 (photo: zsport-jesenice.si)
Directions from Apartments Fine Stay Gorenjska to the nearby ice skating options:

Directions from Apartments Fine Stay Bled to the nearby ice skating options: