Skofja Loka is Slovenia's oldest and most carefully preserved medieval town, with a central castle and a great set of old town walls. This is a great place to explore and spend some time – it is about 35 minutes drive from Bled. The old town centre is composed of an upper square called Mestni Trg, and the lower, Spodnji Trg, both of which are dominated by the Skofja Loka Castle, which is well worth a visit has a beautiful view over the old town the Slovenian Alps and the surrounding forests and field. The climb up to the castle is very manageable by all with railing and gradual up climb. The castle museum is very well assembled and gives a full and diverse overview of Slovenian history, culture, art, and natural history. Behind the town walls, but not far from the town centre, you can also visit some nice natural attractions including the Lubniska Jama cave system and Mary's Chasm.
Capuchin bridge across the Sora river


Image by Pinky sl / CC BY-SA 3.0

Image by Johann Jaritz / CC BY-SA 3.0
Saint James church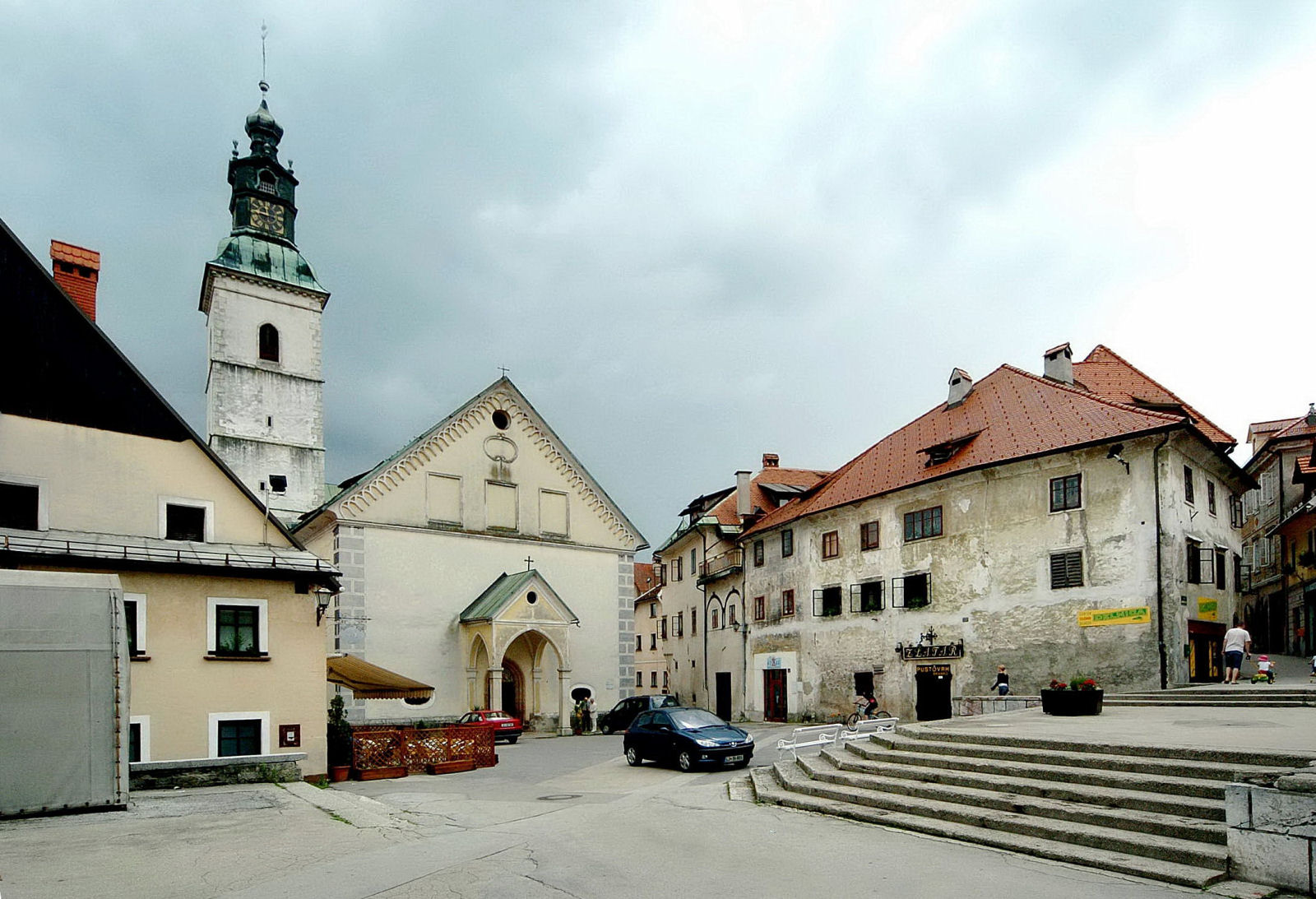 Image by Johann Jaritz / CC BY-SA 3.0
Street view


Image by Ramón / CC BY-SA 2.0

Image by Leon Yaakov / CC BY 2.0
Homan House, the 16th-century house at the Town Square in Skofja Loka.


Image by Johann Jaritz / CC BY-SA 3.0
Granary in Skofja Loka


Image by Ramón / CC BY-SA 2.0
Skofja Loka castle on edge of city walls


Image by Lordlazar98 / CC BY-SA 4.0
Skofja Loka castle


Image by Ramón / CC BY-SA 2.0
Skofja Loka panorama

View towards Skofja Loka from Smarjetna Gora


Image by Mihael Grmek / CC BY-SA 3.0
Location:
Skofja Loka Address: Kapucinski trg 1, 4220 Skofja Loka, Slovenia
Skofja Loka Latitude and Longitude Coordinates: 46.16718, 14.30473
Skofja Loka GPS coordinates: 46° 10′ 1.8732" N 14° 18′ 17.0424" E
Traditional region: Upper Carniola (Slovene: Gorenjska)
Municipality: Skofja Loka
Directions from Apartments Fine Stay Gorenjska to Medieval town of Skofja Loka (drive 41 km, 35 min)

Directions from Apartments Fine Stay Bled to Medieval town of Skofja Loka (drive 38 km, 33 min)