Straza is a 634-metre hill above the beautiful Lake Bled. A chairlift takes visitors to its peak (€4 for adults, €2 for children 6–14 y.o.), from where stunning views of the lake, the castle and the surrounding mountains of the Slovenian Alps unfold. The beautiful forest on top of Straza hill is also the setting of the Bled Adventure Park, which offers visitors the chance to enjoy a range of adrenaline-pumping activities. For an additional rush of adrenaline, the summer sledding track takes guests back to the valley. The Bled Adventure Park operates from April to October, while the Straza Hill becomes a ski slope when the snow descends in winter.
View of Lake Bled from the Straza Hill.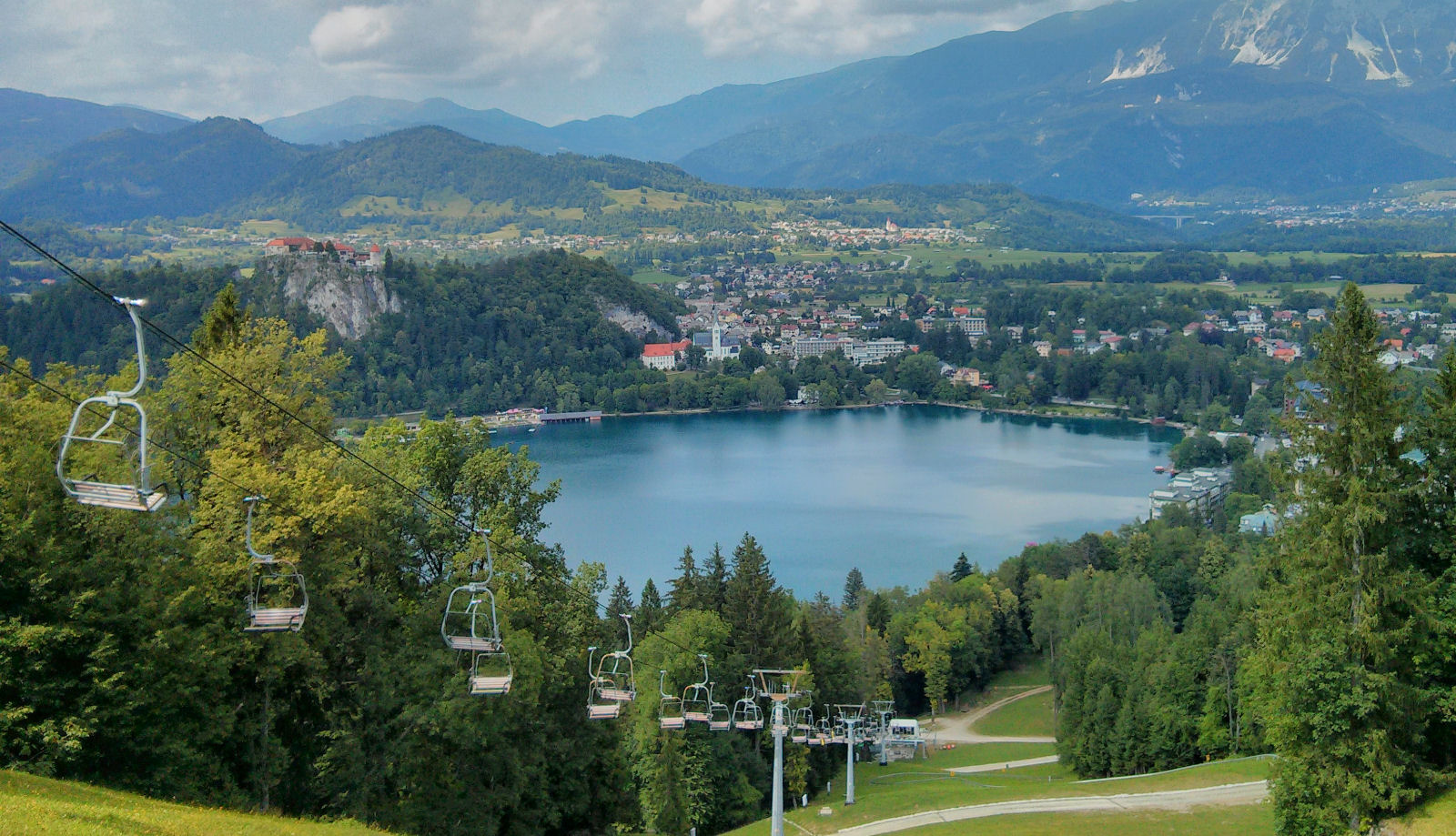 Image by Mark Doliner / CC BY 2.0
Straza Hill above Lake Bled.


Image by Veni / CC BY 2.0
View of the Straza Hill from the lake's surface.


Image by incidencematrix / CC BY 2.0
Location:
Address of car parking: Pod Strazo 3, 4260 Bled, Slovenia
Latitude and Longitude Coordinates of car parking: 46.36241, 14.10612
GPS coordinates of car parking: 46° 21′ 44.6796" N 14° 6′ 22.0356" E
Traditional region: Upper Carniola (Slovene: Gorenjska)
Municipality: Bled
Directions from Apartments Fine Stay Gorenjska to the Straza Hill viewpoint (drive 11 km, 12 minutes)

Directions from Apartments Fine Stay Bled to the Straza Hill viewpoint (walk 1 km, 10 minutes)