Location:
Our holiday apartments are located in a peaceful area in the beautiful Zavrsnica valley in the heart of the Gorenjska region of Slovenia, only 9 km from the famous Lake Bled and 30 minutes drive from Ljubljana International Airport. Gorenjska (German: Oberkrain, English: Upper Carniola) or the Slovenian Alps as it is most commonly called in English, is a very tourist friendly region and whether you come to this part of the world for an active holiday, a family trip, business meeting, quick weekend away or any other reason, you can be sure that your stay here will be comfortable and pleasant.
Description:
Currently we offer one holiday apartment for rent, fully equipped and nicely decorated and furnished with all the comforts of home. The apartment is classified with 4 stars by the Slovenian Tourist Board, which is the highest amount that can be awarded to a holiday apartment in Slovenia. It's located on the first floor of the house and has a surface of 84 square meters. It offers two bedrooms, both are bright and appointed with hardwood floors and there's a King size bed (180 x 200 cm) with quality linen, cushions and throws to enjoy in each. Just across a small hallway is a blue and white bathroom with bathtub, complimentary toiletries and hairdryer. Central heating and continuous hot water will keep you warm and cosy and are included in the rental price along with your linen and fluffy towels. Off the hallway is a large living room (23 sq. meters) with 2 sofas (both convert to a bed), an armchair, a coffee table, a TV with cable and a DVD player. There's also a super quiet split-type inverter (heating-cooling) air conditioner in the living room. The living room opens to a large and well equipped kitchen with a dining area that has a wooden table seating six. Here you'll find everything you need for your food preparation whether cooking a meal from scratch or heating something in the microwave. This incredibly spacious apartment also has three sunny balconies with great views of the green surroundings or the hills and mountains of the Slovenian Alps. Free Wi-Fi is included so you can keep in touch with friends and free on-site parking is available. For a short or a long-term stay, as a couple, with family or in a group of four to six friends – the apartment is suitable for all who like it cosy, friendly, lively, modern and thereby comfortable. For a more detailed description with photos visit the DESCRIPTION & PHOTOS section.
What To See:
Our location in the in the heart of the Gorenjska region make us a great place to stay if you want to be within easy reach of many sights, attractions, and places of interest in the region. Lake Bled, Bled castle, Vintgar gorge, Basilica of Mary Help of Christians in Brezje, Straza hill view point and the beautiful Radovljica's medieval old town are less than 15 minutes away while Pericnik waterfall, Lake Bohinj, Triglav national park, Vogel view point, Pokljuka plateau, Savica waterfall and the medieval town of Skofja Loka are all within easy travelling distance of our holiday apartments. More information on these sights and attractions is available in the WHAT TO SEE section.
The famous Lake Bled is just a short drive away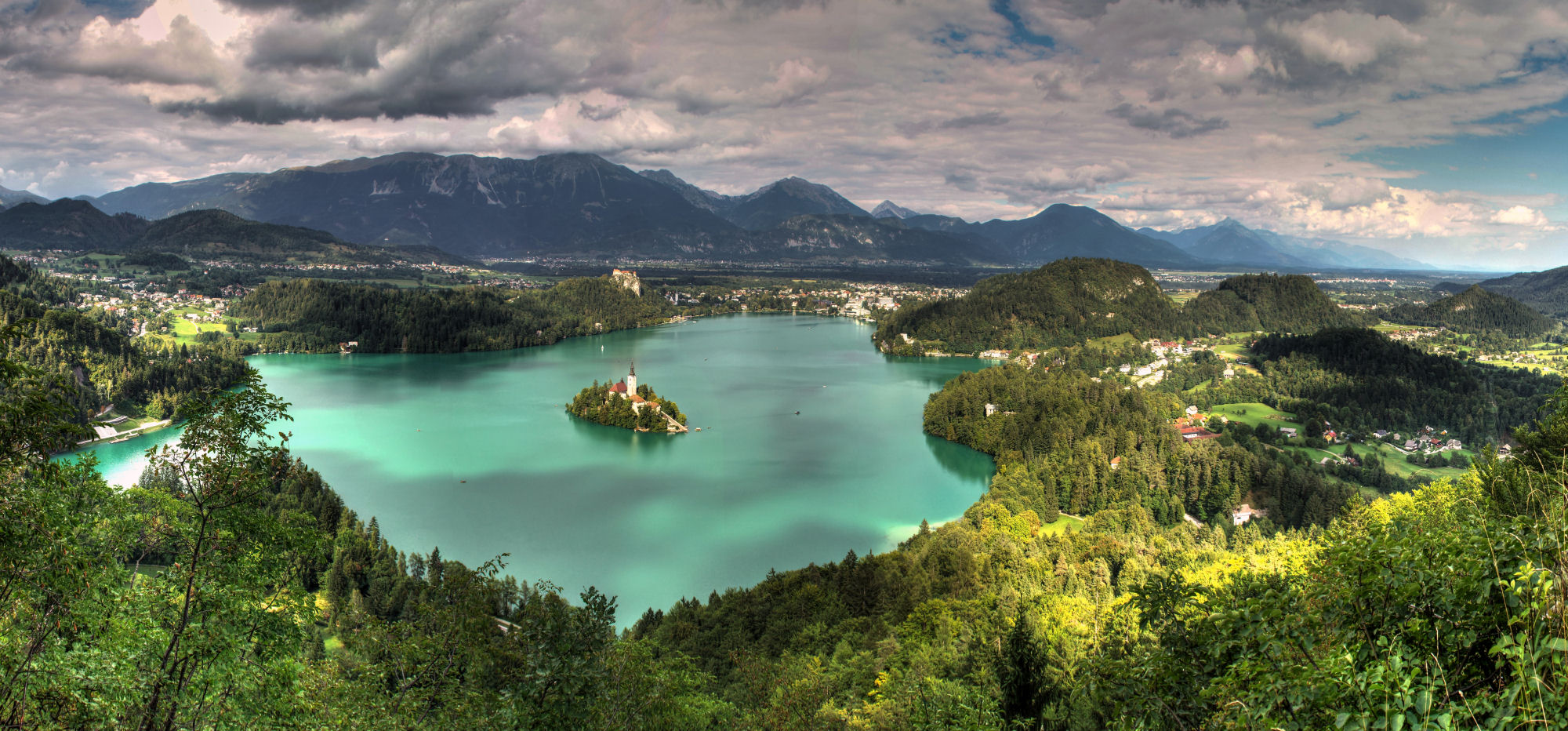 (Image by Vicente Villamón / CC BY-SA 2.0)
What To Do:
The scenic Zavrsnica valley with the immediate and a little more distant vicinity also offers many engaging and relaxing activities and you can read more about that in the WHAT TO DO section. Swimming, bathing and numerous other water-based activities, cycling, hiking, horse riding, fishing, golf, beach volley, tennis and in winter also skiing, snowboarding, ice skating, sledding, snowshoeing and much more. If you're feeling especially adventurous you can go tandem skydiving, or you can take a panoramic flight and see Gorenjska from above. You can also go on a trip with the steam train or visit one of the adventure/adrenaline parks in the region. There are also numerous wellness centres that will pamper you by offering a range of holistic health and beauty treatments. For those with spare time and money on their hands, there are casinos and gaming centres offering gaming 24 hours a day, along with a rich entertainment programme and excellent cuisine.
Pastures and horses in the immediate vicinity

Where To Eat And Drink:
There are also lots of great pubs and restaurants around offering delicious local and international food. Visit our WHERE TO EAT AND DRINK section to see the gastronomic offer in the area.
There are lots of great restaurants in the area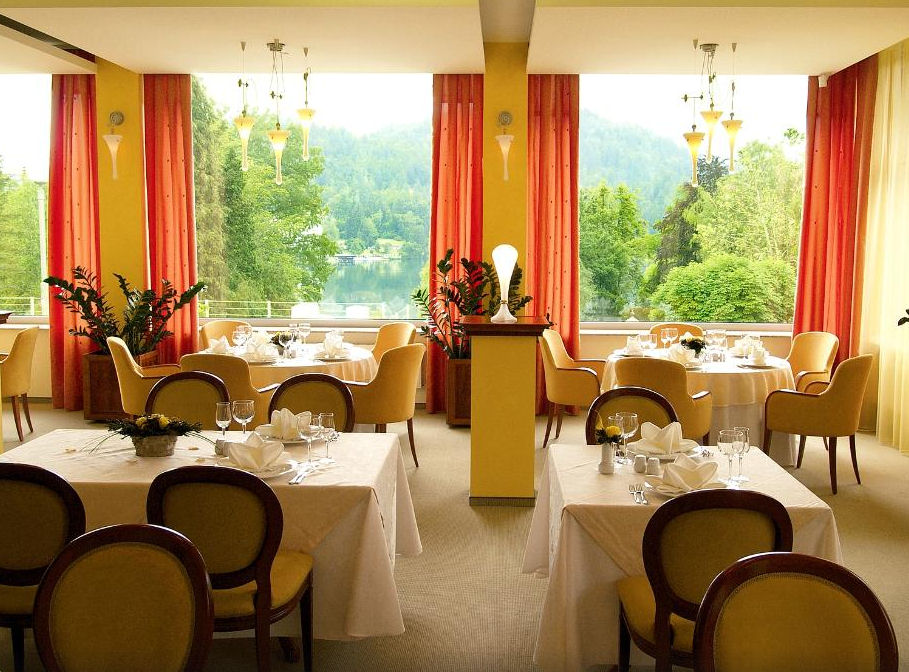 (photo: restavracijalabod.com)
Bottom Line:
Whether you come to Gorenjska for a relaxing break, an active holiday or a business trip, for several days, a weekend or one night only, as a couple, as a family or with friends, you can be sure that your stay here will be enjoyable and a relaxing experience that you will want to repeat. We look forward to welcoming you and your family/friends to the apartment.