With an incredible glacial lake surrounded by the peaks of the Slovenian Alps, a lovely church nestled in a small island in the middle of the lake and a medieval castle built on a 130-meter cliff overlooking the lake, Lake Bled is one of the most popular places to visit in Slovenia and is arguably one of the most beautiful spots in the whole country. And in a country with so many incredible natural attractions, that really is saying a lot! Just take camera and take pictures. Every time the view is different. Lake Bled is truly a treasure of Slovenia.
Don't forget to visit the castle and take the Pletna boat ride out to the the island and then go back to have the delicious Bled Cream Cake known as Cremeschnitte at a nearby restaurant. The color of the water is mesmerizing! You can also easily walk all around the lake on a good flat path. It's like walking through a fairytale. Lots of places to stop for a rest or get a snack on the way. It takes between one and one and a half hours to walk around the lake.
Lake Bled is famous for looking like it is straight out of a fairytale.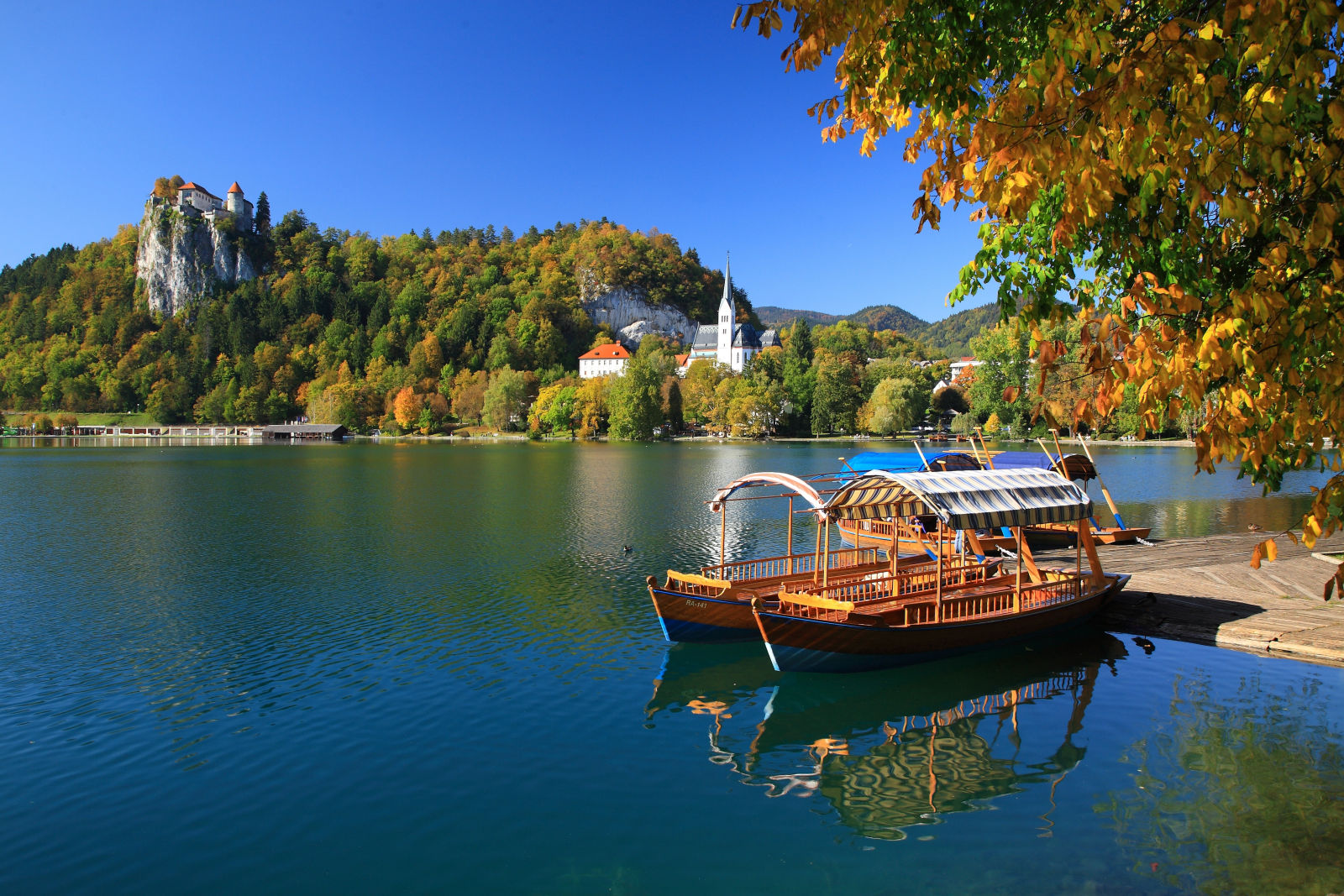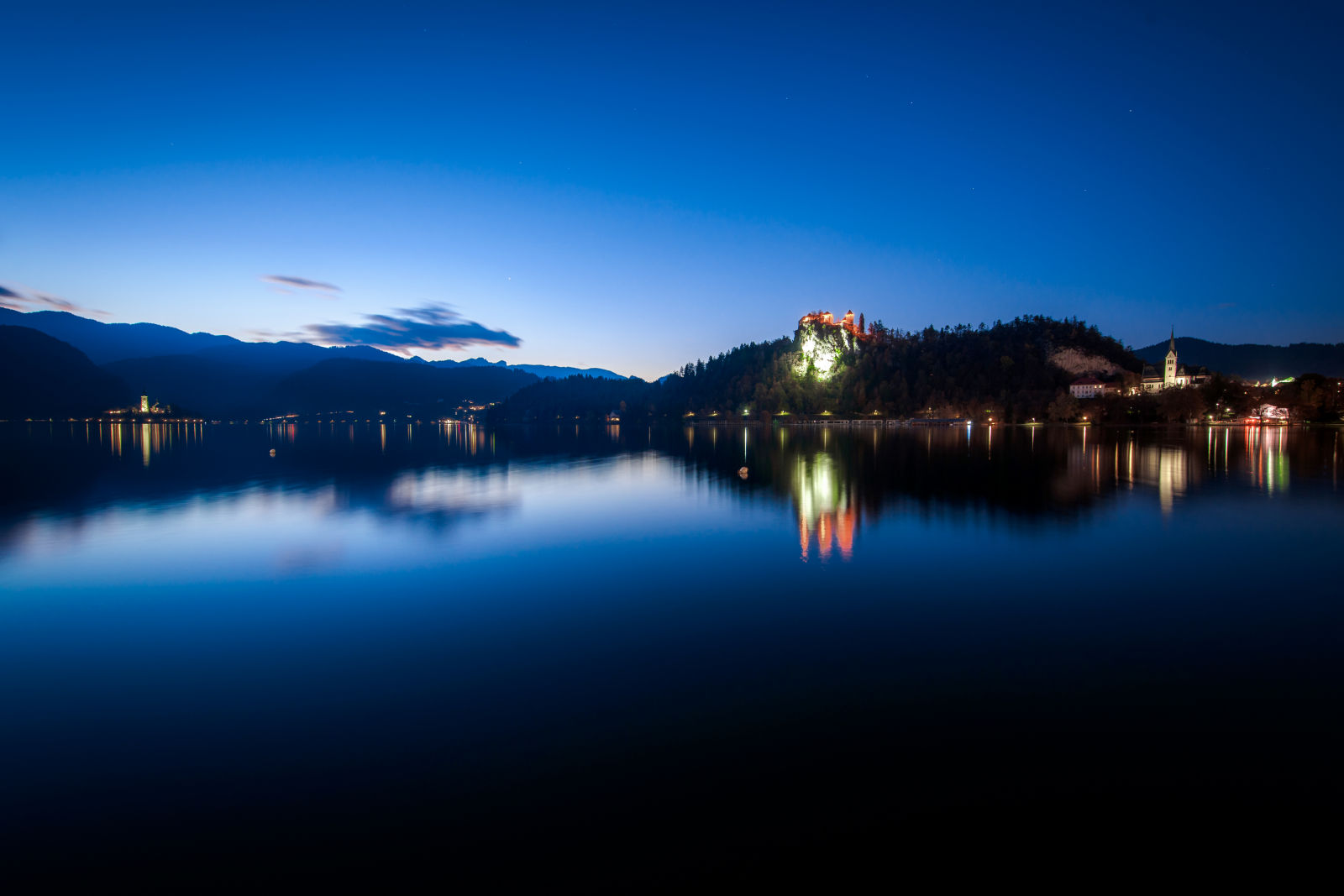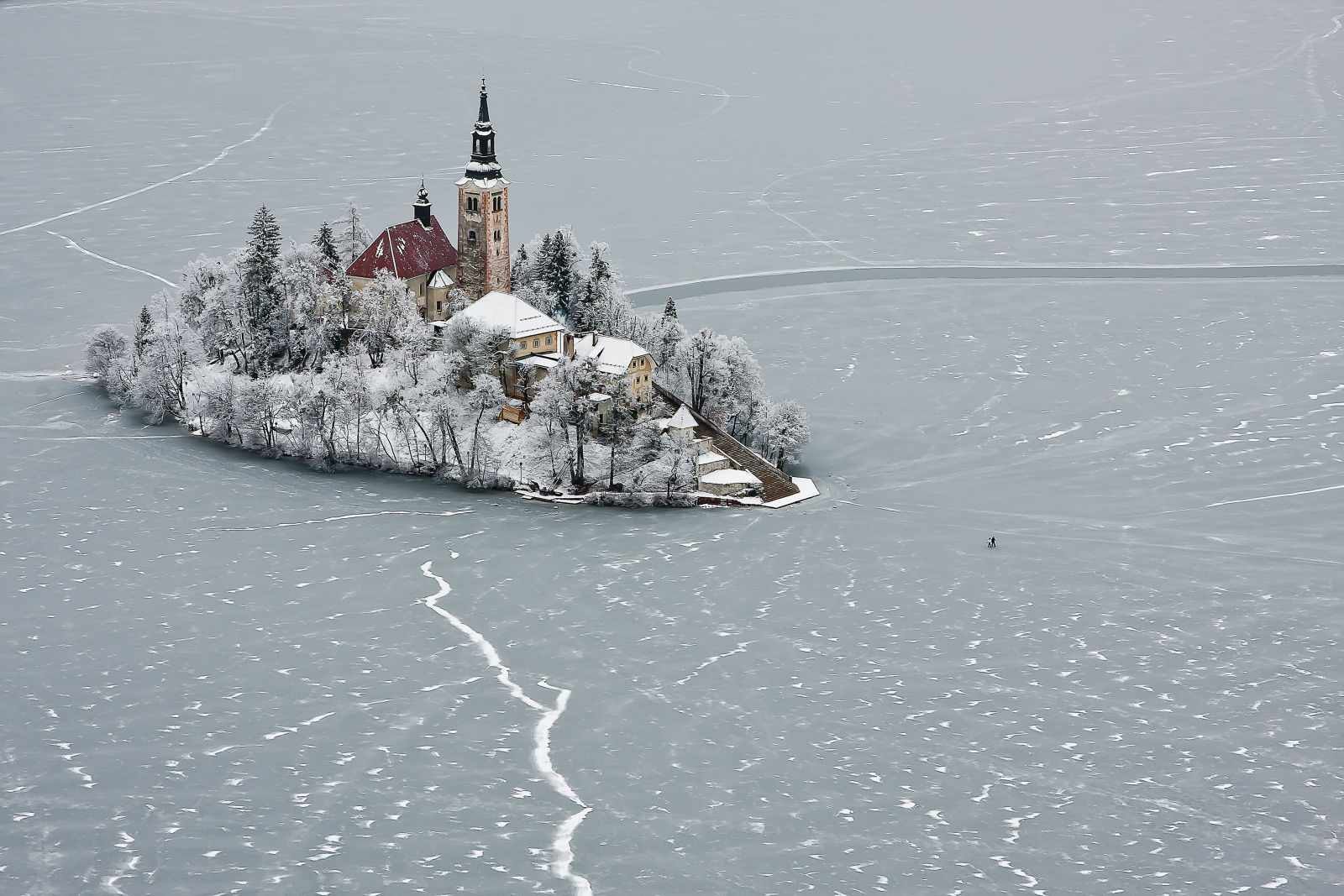 Image by Mark Gregory / CC BY-ND 2.0
Swimming season in Lake Bled lasts from June to late September.


Image by Derbeth / CC BY 2.0
Water lilies and swan on Lake Bled.


Image by Mihael Grmek / CC BY-SA 3.0
Slovenia has only one island but it's a very special island in the middle of Lake Bled with an idyllic baroque church built on it.


Image by James Southorn / CC BY 2.0
To visit the island in the middle of Lake Bled, you need to travel by gondola, known here as Pletna.


Image by Maik-T. Šebenik / CC BY-ND 2.0
Elevated view of Lake Bled from a hill in the Karavanke mountain range.

More info about Lake Bled: Lake Bled Review
More Lake Bled photos: 30 Beautiful Photos To Inspire You to Visit Lake Bled
Location:
Lake Bled Address: Presernova cesta 23, 4260 Bled, Slovenia
Lake Bled Latitude and Longitude Coordinates: 46.36359, 14.09380
Lake Bled GPS coordinates: 46° 21′ 48.9528" N 14° 5′ 37.6980" E
Traditional region: Upper Carniola (Slovene: Gorenjska)
Municipality: Bled
Directions from Apartments Fine Stay Bled to Lake Bled (walk 700 metres, 8-10 minutes)

Directions from Apartments Fine Stay Gorenjska to Lake Bled (drive 9 km, 10 minutes)